In honor of World Book Day, I'm sharing the story of how I became such an ardent book lover. I hope it will inspire you to nurture your children's love of reading and to build a home library for your family.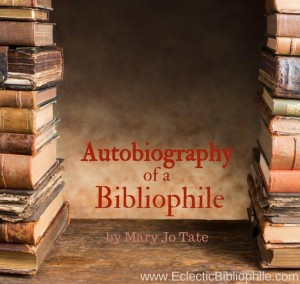 It's my grandmother's fault.
Every time I visited her during my childhood, she'd give me books. Not just two or three books, but a boxful of books. She was a fourth-grade schoolteacher, and when she ordered from the book club for her class, she stocked up for me as well.
Actually, my love of reading goes back even further than that, to the hours upon hours my patient parents spent reading aloud to me. Johnny Gruelle's Raggedy Ann books stand out in my memory—and they're still on my bookshelf.
But my passion for collecting books is my grandmother's fault.
It started innocently enough with the paperback editions of children's classics that she provided: Charlotte's Web, Rebecca of Sunnybrook Farm, Five Little Peppers and How They Grew, A Little Princess, The Secret Garden, my well-worn copy of Little Women.
Pretty soon, random paperbacks weren't enough . . .
You can read the rest of the story on my blog for book lovers, Eclectic Bibliophile.